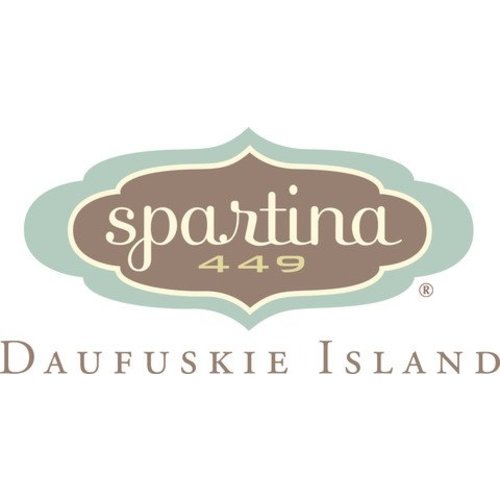 SPARTINA
Spartina 449, is an upscale women's fashion handbag and accessory brand carried by a cute and chic boutique named Firefly & Lilies in Longwood, FL.
Spartina 499 is based in Hilton Head Island, SC. The linen colors and designs are inspired by the beauty of the nature around the Island and enjoyed by women everywhere.
Spartina 499 products all have a Spartina Mermaid charm incorporated in every product. The mermaid came from SC sailors who claimed to have seen mermaids swimming nearby. Who doesn't love mermaids?! We love mermaids at Firefly & Lilies!!
The beautiful, high-quality linen handbags, wallets and accessories are very durable and are protected with water and stain resistant coating. The perfect combo of beauty and durability for the preppy, stylish, Sothern woman. At Firefly & Lilies we understand that anyone who has kids or is near water frequently will appreciate the water and stain resistant coating. I know I do! I'm so glad I found this brand at Firefly & Lilies Boutique. It's so cute! I get compliments all of the time. Tell them where you bought it – Firefly & Lilies. The chic new boutique. A hidden gem.
At Firefly & Lilies, the gold-plated jewelry is a best seller. It is high-quality, yet "costume." It holds up great. Our customers rave about the longevity. The jewelry looks super expensive and is priced lower than real gold jewelry. There are sets of earrings and necklaces that come in beautiful packaging, making it a perfect gift!
Preppy, pretty, sophisticated and stylish. This is truly a quality brand with beautiful products that are eye-catching and affordable, and packaged so specially. Firefly & Lilies is your number 1 pace to find your special Spartina 499 jewelry, handbags, wallets and accessories.
Sparina 499 is seriously such a great line. Very classy. Preppy and gorgeous at reasonable prices. Great gifts. Firefly & Lilies sells out quickly so come in fast to get yours. The holidays are coming up sooner than you think. Gift for you or gift for mother, sister, aunt, best friend, boss. We have you covered at Firefly & Lilies. 
In this humid Florida weather, the linen purses, wallets, lanyards and other accessories are a sure bet to be winners. The jewelry design is gorgeous. Christmas gift idea! Holiday gift idea! Birthday or anniversary present. Teacher gift. Thank you gift. I love you gift. Gift for yourself!