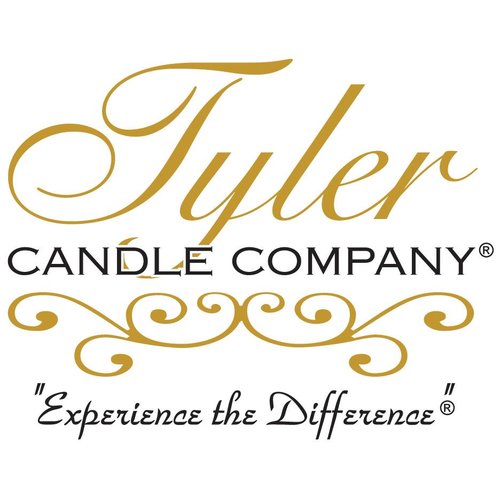 Tyler
 Tyler Candle Company offers a variety of products at Firefly & Lilies, both online and in the shop.  One of the go-to gifts we offer is the wide range of candles. Jar candles and fancier candles in a variety of sizes and scents. To supplement the candle scents which you will instantly fall in love with – we offer sachets, melts and votive candles. One of the more popular items is the laundry detergent. Great for washing throw blankets, shower curtains, and more!
Tyler Candle Melt in many fragrances offered at Firefly & Liles is no wick required!
Firefly & Lilies offers candles in sizes 22oz, 23.4oz, and 11oz.
If you love Tyler Candle Co. fragrances, the Tyler Glamorous Wash will let you enjoy your favorite scents throughout the day and night. The Tyler detergent has been formulated to clean effectively yet remain gentle on delicate, specialty fabrics.
Use the Glamorous Wash to clean your linens, lingerie, fine fabrics, and much more for the long lasting, soothing aroma of Tyler fragrances. The wash can be used for both machine washing and hand washing. Tyler Glamorous Washes are all high efficiency washer compatible. Available in the shop!
Firefly & Lilies offers Tyler Sachets. They will help you add the luxurious Tyler scents to your clean laundry. These sachets may be reused to add fragrance and soften up to 8 loads of laundry. Tyler Sachets may also be used to fragrance your home while vacuuming. Sachets may also be used to freshen gym bags, lingerie drawers, trash cans, and a great in-car scent.
If you are new to Tyler Candle Company, Firefly & Lilies recommends trying a votive candle. The votives are an easy way to easily discover your favorite Tyler Candle fragrance. Sold in sets of four, the votives are perfect for all of your decorative votive holders and allow you to easily spread the rich fragrances throughout your home.
Let's talk about the variety of scents that Firefly & Lilies has to offer. It seems like there are 2 favorites among customers at Firefly & Lilies.
#1 HIGH MAINTENANCE: Floral, woody blend combined with patchouli and vanilla with a heavy musk undertone. Addictive!
#2 DIVA: Many customers have chosen Diva as their favorite Tyler candle fragrance. The Diva fragrance is a wonderful blend of fruits, florals, chocolate and amber; a luscious, warm and complex scent. 
More beautiful scents offered at Firefly & Lilies: Bless Your Heart, French Market, Mediterranean Fig, Glamour World, Majestic, Warm Sugar Cookie, Pumpkin Spice, TwentyFourSevenGlam, Entitled and more!.
Come in to Firefly & Liles today and find your favorite scent!