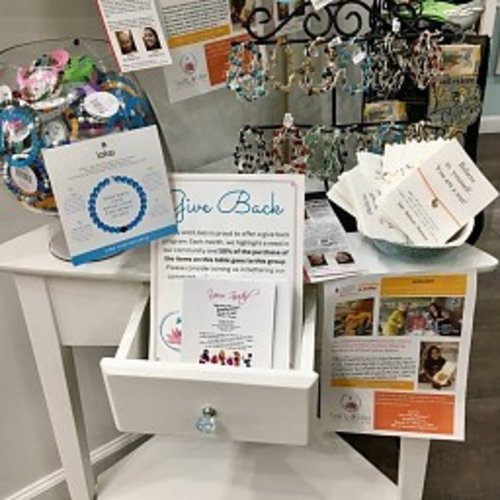 Our Give Back Program
Firefly & Lilies is proud to offer a give back program! Each month we highlight a need in our community and donate 50% of the purchase of selected items to this charity. Please consider joining us in bettering our community and making a difference! We believe it always takes a village to succeed!
October's Charity is The Finley Project, which provides a helping hand for grieving moms who have experienced the loss of an infant. Their mission is to take care of grieving moms in the minutes, hours and days after infant loss through a 7-Part Holistic Program. To learn more about The Finley Project, visit their website @ http://www.thefinleyproject.org
Check out our give back program products: Lokai Bracelets, Natural Stone Bracelets, Leather Rhinestone Bracelets, and Believe In Yourself Bracelets...or simply type "give back" in the search bar on our website to see any newly added products!!